About Us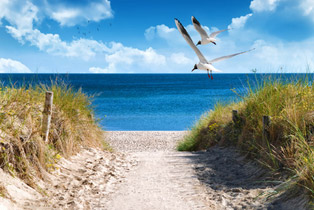 Siedlisko Nad Rozlewiskiem was founded from a fleeting moods dream about breakfast overlooking the pool, the song of birds and the silence that inspires and fuels the desire. Tailor-made and perfectly integrated in nature invites you to another world where time passes at a different pace, more in accordance with the movement of the clouds, than clockwise.
Here you have a chance to slow down, get away from it all for a while and recharge the batteries - we guarantee real slow life!
Siedlisko Nad Rozlewiskiem is located on the Wolin Island in the picturesque town of Świnoujście - Przytór, between the Baltic Sea and Szczecin Lagoon basin. The private grounds with direct access to the water and coated Wolin National Park (inhabited by many species of birds), surrounded by the backwaters of the Old Świna - kingdom perch, pike and roach. Dominated by silence, harmony and peace.
Choosing eco-holiday with us, you will get a close contact with nature and a quiet and comfortable rest in a picturesque location surrounded by continuous concert of bird trills, chirping crickets and croaking frogs relaxing. We guarantee maximum comfort and privacy and the possibility of interesting leisure. All this in a fantastic natural setting away from the tourist hustle and bustle of everyday life.
Those who managed to visit this place say that they have the magic and atmosphere that encourages reflection and inspiration.